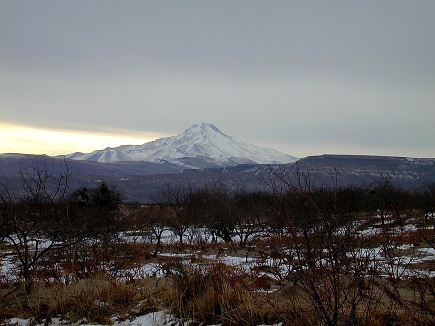 This is a volcano in Cappadocia, one of the places where the original readers of 1 Peter dwelled. This photo is from the collection "Pictorial Library of Bible Lands, volumes 1-10," © 2006 by Todd Bolen, BiblePlaces.com
1 Peter 1.3-5 NIV: Praise be to the God and Father of our Lord Jesus Christ! In his great mercy he has given us new birth into a living hope through the resurrection of Jesus Christ from the dead, and into an inheritance that can never perish, spoil or fade. This inheritance is kept in heaven for you, who through faith are shielded by God's power until the coming of the salvation that is ready to be revealed in the last time.
1-2-3 John Study Guide [26 pages]
Five-day per week devotions for the epistles of John
James 3.13-18 Sermon [7 pages]
Two kinds of wisdom: which is godly? which will you choose to adopt?
James 5.7-12 Sermon [7 pages]
How and why we patiently stand firm in faith and patiently endure the trials of life.
No Diatribe [1 page]
Why I think there is not a diatribe in James 2
James 2.14-26 Analysis [12 pages]
Does James agree with Paul about salvation by grace or does he argue something else here?
Hebrews 10.24-25 Sermon [7 pages]
Considering each key word in this passage yields some surprising reflections on how we should live!
Hebrews Author [14 pages]
Who wrote Hebrews?